Educate!
Agitate!
Organize!
Ensuring fair pay and professional opportunities
Promoting academic freedom and
full access to a quality education
What's New :: Draft Contract!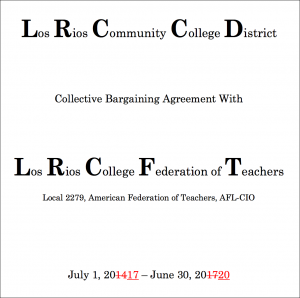 Review a draft of the recently negotiated successor contract before you mail your ratification ballot. The draft shows old language that was struck through and new language that is in bold font and underlined. If you have any questions, call Robert Perrone at 916-448-2452.