Educate!
Agitate!
Organize!
Promoting academic freedom and
full access to a quality education
What's New :: DACA Workshop Series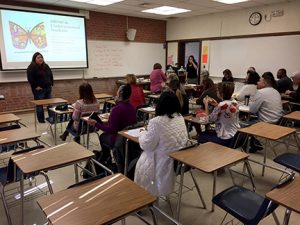 By Bill Miller
On February 23, Sandra Guzman and Belinda Lum presented "An Educator Overview of Deferred Action Childhood Arrivals (DACA) and AB540" for faculty at Sacramento City College as the first part of a three-part series entitled Supporting our Undocumented Students, Staff, and Faculty. The next workshop, "Know Your Rights" is from 6-8pm on March 8 in the SCC Student Center The third workshop is  "DACA Update" on March 29 at SCC (location TBA).
Social Media
Los Rios College Federation of Teachers with Bill Miller and 2 others at Sacramento City College (Official).

Feb 24, 2017 @ 8:00